Social Life 3.0 Meetup in Tel Aviv
Sep 15, 2022
Social 3.0 means how we meet new people for work, romantic partnerships, and friendships; how we maintain relationships; how we communicate for work & fun; what kind of people we interact with, and which communities we belong to. At our meet up in Tel Aviv, we discussed the future of Social Life and how it will evolve with the new technology: metaverse, blockchain, AR/VR.
The event was also unforgettable as we presented our collaboration with media artist Sharon Bloom, who has helped us to humanize our AI personaje Journey with the project Prophetic Dreams. The dreams were broadcasted on the screens and transformed the meetup location into a real impressionistic aquarium. All the event's participants could buy the Prophetic Dreams of Journey about them as NFT.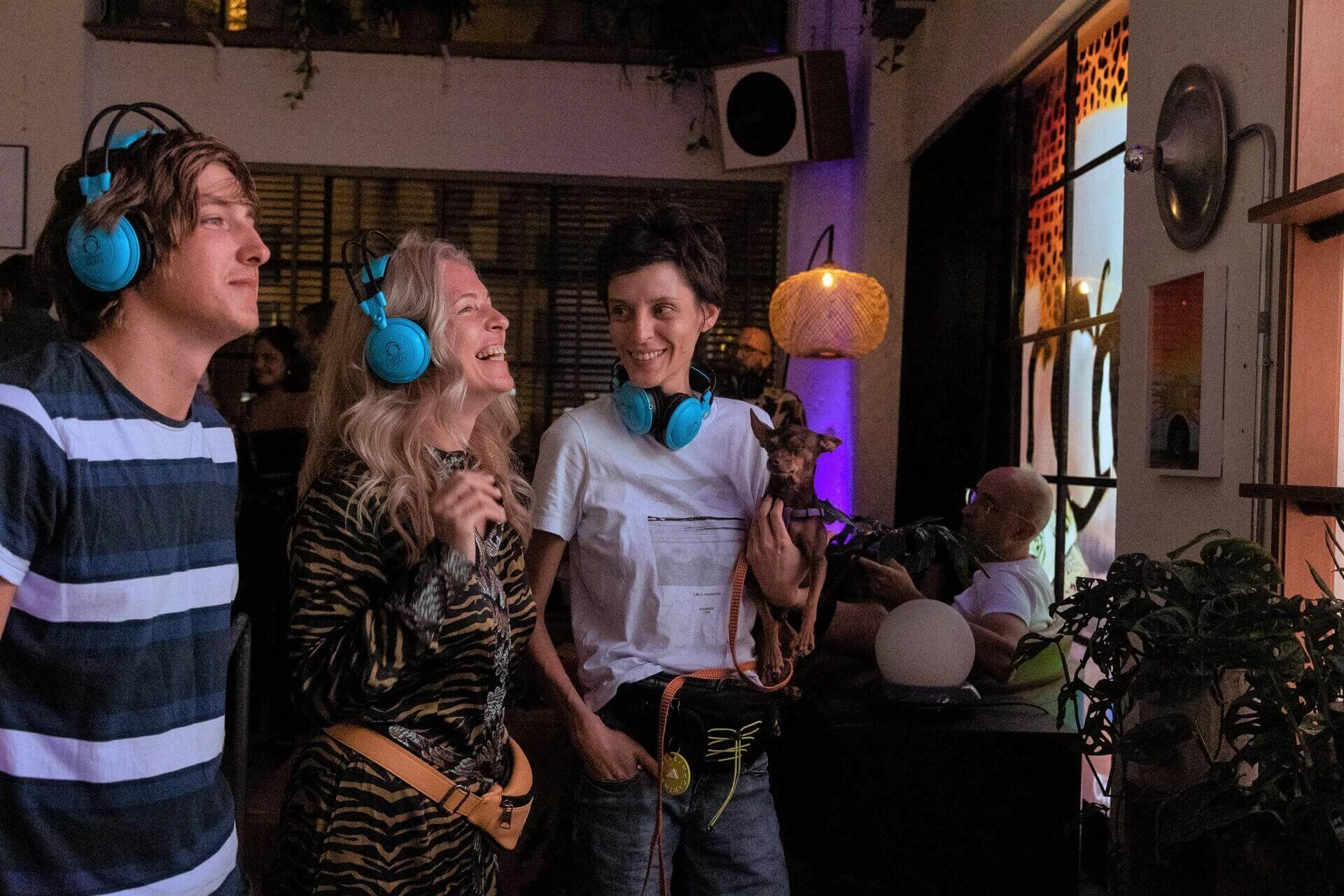 Social Life 3.0 is a series of meet ups across the globe, organized by Social Discovery Ventures, a global technology company that includes more than 40 brands used by more than 250 million people in 100 countries around the world. We unite tech entrepreneurs and VCs to raise awareness about new technology that disrupts the way we communicate.